Alder Montessori School Parents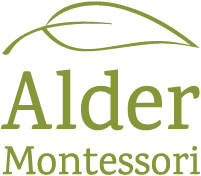 Alder Montessori is co-located
at Alder Elementary School
Alder Montessori School
Tel: (503) 893-5598

Alder Elementary School
17200 SE Alder Street
Portland, OR 97233 (map)
Tel: (503) 491-2722
Fax: (503) 491-2725
Alder Elementary and the Reynolds School District
Visit the Alder Elementary website
School Hours (2022-23)
Tuesdays–Fridays: 9:20am–3:50pm (doors open at 9:05am)
Late Start Mondays: 10:30am–3:50pm (doors open at 10:05am)
Alder Montessori Parent Handbook
Immunizations
Oregon law requires students to maintain certain levels of immunizations throughout their K–12 experience. Parents must present proof of immunizations when a child enrolls in school. We require immunizations prior to entering preschool, kindergarten, grades 1–6, and grades 8–12, with updates before grade 7.
Exclusion Day for state–required vaccinations is on a set date in February each year. Vaccines or immunizations your student is missing must be completed before this date. Letters will be mailed to parents whose children are not up to date or whose records are incomplete. Should you receive a letter, please provide updated information to the school as soon as possible. Children who are not current on vaccinations will not be able to attend school until records are complete.
For more information on immunizations and the list of required immunizations by grade level, visit the Multnomah County School Immunizations webpage.