The child is endowed with unknown powers which can guide us to a radiant future. If what we really want is a new world, then education must have as its aim the development of these hidden possibilities.

– Dr. Maria Montessori
We chose Montessori because it's designed for children
Montessori supports healthy development of the whole child.
In a beautiful classroom sized just for them, children confidently pursue the skills and knowledge they need.
Guided by highly trained adults and surrounded by materials created to appeal to and support their stage of development, they are in the front seat of their education and social practice.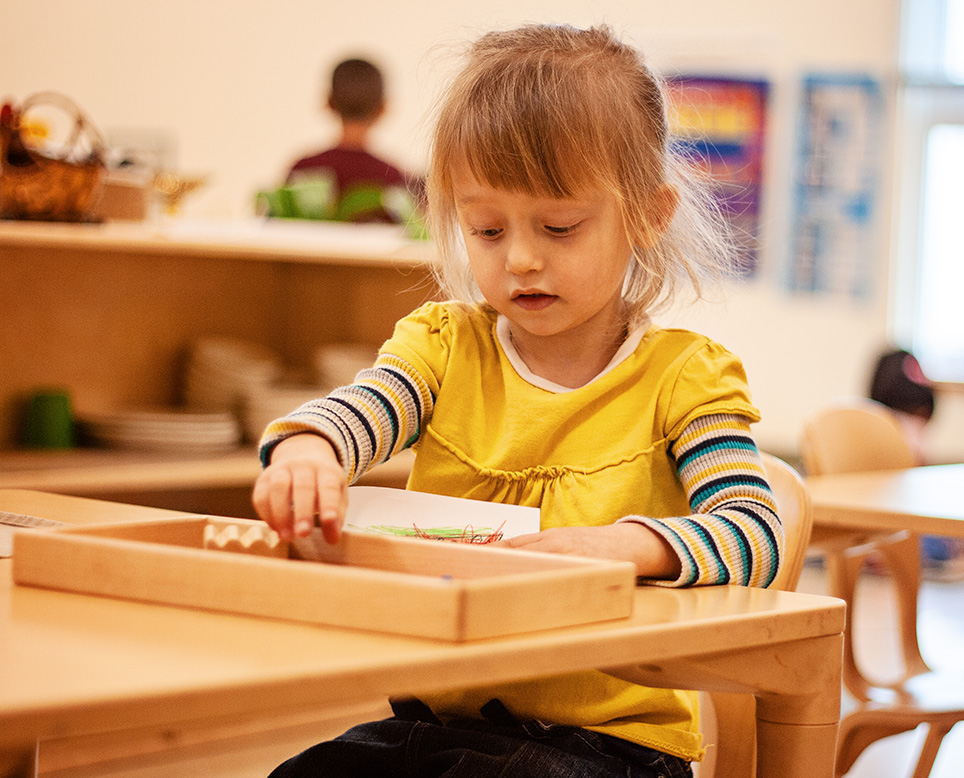 Developed by Dr. Maria Montessori in the late 1800's, the Montessori method grew out of her careful observation of children and how they naturally learn and grow.
Dr. Montessori noticed something profound: even left free of adult agendas and ideas, young children naturally engage in their own development, seeking new skills as they master old ones, and building in complexity. Growing brains are still grappling with language, so small children learn best with sparse verbal instruction, through experiences, movement, sensations, and repetition. ⁸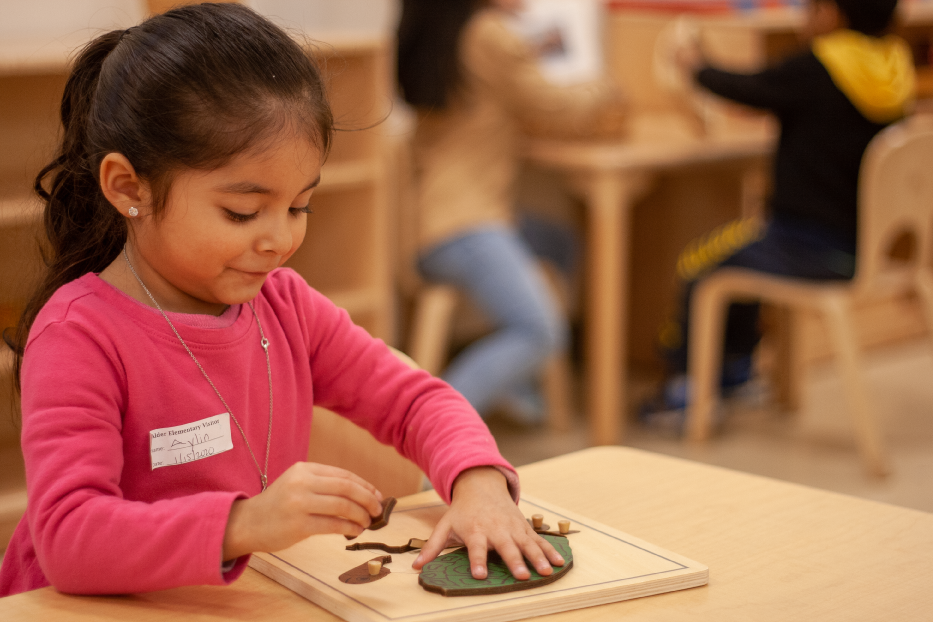 Language and socials skills flourish in the Montessori classroom's three-year age span and freedom to work with their peers. Older students model positive group norms to younger ones, who then build self-confidence, regulation, and leadership as they in turn become classroom elders over the years. ⁸
An adult's role in the classroom is modeled after Dr. Montessori's approach as keen observer. Montessori teachers are rigorously trained to track and interpret each child's individual development and present new materials as the child's skills progress. With three years to build a relationship, an important bond grows between student and teacher to add trust, deep knowledge, and nuance to this work.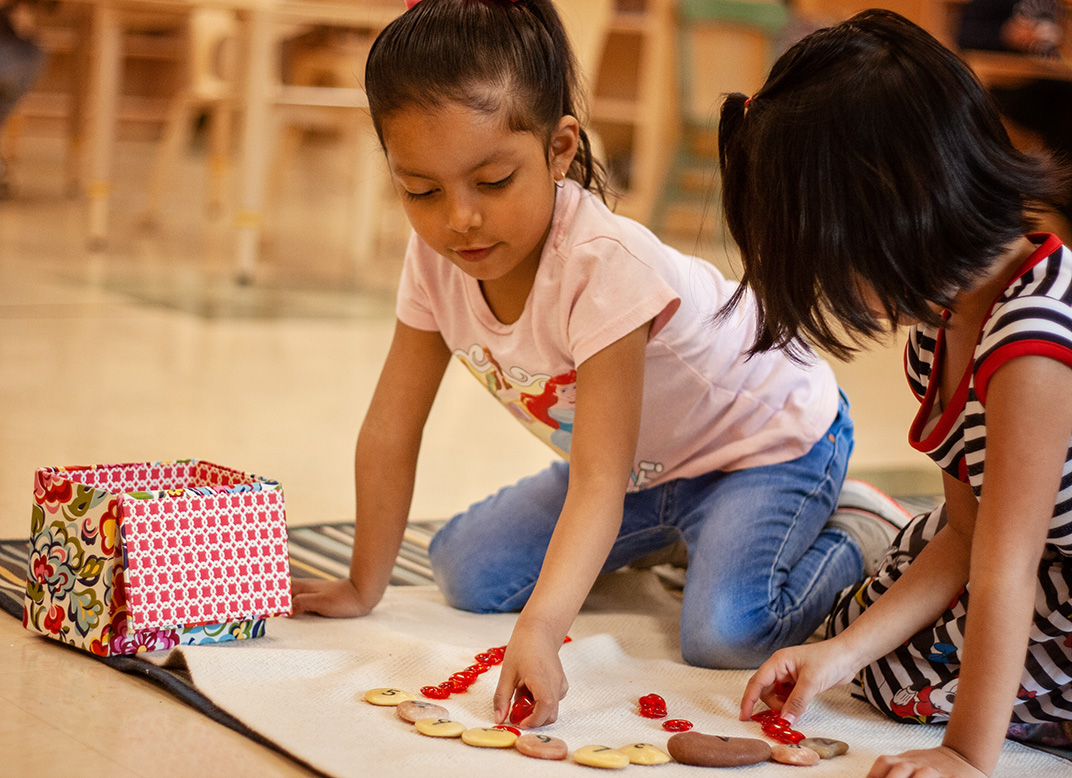 Alliance for Equity in Montessori Education
PO Box 6569
Beaverton, OR 97007